Nancy Braun's Recommendations
Incredibly knowledgeable, trustworthy, and reliable!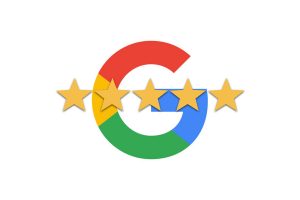 Chelsea Treboniak
Charlotte, NC
Nancy, and the Showcase Realty team, puts your needs first and above all else! I highly recommend the expertise, experience, and dedication of this firm.
---
Nancy Did A Great Job In Helping Sell and Buy My Charlotte NC Home!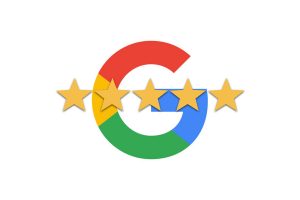 I used Nancy and her team to sell my home in Charlotte 3 years ago and had a great experience. Now I'm moving back to Charlotte and turned to Nancy to find a new house. She nudged me in the direction of a neighborhood I might not have considered, but she was right and I found the perfect house for me. I highly recommend Nancy to buyers and sellers!
---
Nancy and Her Team Treat Clients With Respect & Deliver Results!

Josevasquez92 (Zillow Review)
Gastonia, NC
They were very helpful, thorough, and nice! They were always responding to my emails, always made sure I was on board, and always treated me with respect.
---
Nancy's Real Estate Knowledge & Experience Saved My Home Sale!

user608612 (Zillow Review)
Charlotte, NC
Nancy was a joy to work with, I can say that without her knowledge and experience, the sale would not have happened. You can tell she loves her job and will always have her clients best interest at heart. I would highly recommend Nancy for all real estate needs, she has also assisted us in buying our next house. I highly recommend her.
---
I Highly Recommend Nancy and Showcase Realty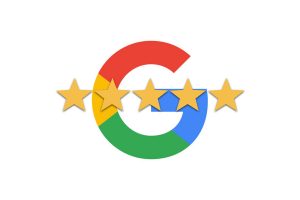 Preston Lane
Charlotte, NC
If you are looking for professional, informational, and knowledgeable group. Then Showcase Realty is your place. I have dealt with other realtors in the past, the experience I had with these group of ladies were above and beyond words. I am definitely advising everyone out there to consider Showcase Realty for your place of business in the housing market!
---
Nancy Sold My Home in 2 Months!

Donnakay J. (Yelp Review)
Charlotte, NC
Nancy and the Showcase Realty team got our house sold in less than 2 months after it had been on the market with 2 other realtors for 3 years! Her marketing strategy works and got our home shown and sold. Throughout the process we never felt alone - Nancy or someone from her team were always available if we had questions or even just needed reassurance. We are now finally able to move on with our lives and begin building our dream home.  We will always appreciate all that Nancy and the entire Showcase Realty team did for us!
---
Great Experience Working With Nancy Braun!

queenmcdaniel06 (Zillow Review)
Lincolnton, NC.
It's been a great experience working with Nancy and her agents at Show Case Reality. They helped us sell our home and to Buy our new home. Thank you so much. We are ready to start the next chapter of our lives.
---
Nancy Was Amazing Throughout The Home Selling Process!

caramel151 (Zillow Review)
Charlotte, NC
Nancy has been absolutely amazing in the entire process of selling my home. Very responsive and communicating changes have been on point. Highly recommended!
---
I Highly Recommend Hiring Nancy To Buy or Sell Your Home

anabmagana (Zillow Review)
Indian Land, SC
I would highly recommend Nancy. She is very meticulous, extremely careful, and very knowledgeable in what she does. Our pleasure to work with her. She is always available for any questions.
---
Nancy Sold My Home Over Asking Price!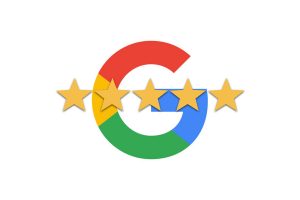 [Nancy Braun] got a good deal more for my home which sold for more than 5% asking price!
---
Nancy and Her Team Handled Our Entire Home Purchase Seamlessly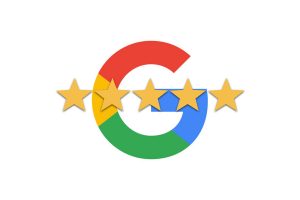 Charles Taylor
Charlotte, NC
My wife and I were browsing through Zillow, looking at townhouses when we saw Showcase Realty. We have dealt with many realtors before in different states, but Nancy and her team were different. Their years in real estate business indeed show. They were so professional and handled our entire transaction seamlessly. I highly recommend their team if you need to purchase a property in Charlotte.
---
Professionalism, Quality, Responsiveness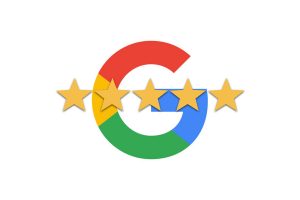 Charlie Ramirez
North Carolina
Nancy made buying a home a pretty easy process. Nancy was up on any issues that may have arisen during the due diligence period and was a great communicator between seller and buyer. I would highly recommend working with Nancy when looking to either buy or sell a home. Very professional and attention to detail-oriented.
---
I'd Call Nancy Braun In A Heartbeat, She Cares About Her Customers

Carlos C. (Yelp Review)
Pineville, NC
Tired of paying rent, we started searching for our first house last winter. Needless to say, we were full of doubts, fears and concerns. Our budget limitations put us in a very challenging situation: the real estate market was becoming increasingly competitive and dynamic. Besides, houses in our price range were highly sought after. When spring came, more buyers came into the game and good homes were going under contract in a matter of days, which demanded from us faster thinking and even quicker decision-making. We were glad that we chose Showcase Realty to help us in this process. Living in Charlotte for over 8 years, we had already heard and read great things about Showcase Realty and everything is true. Nancy Braun is a very successful businesswoman and an EXPERT in the real estate market. It didn't take us more than a few minutes talking to her to realize that we were in good hands. She made us feel safe and confident. She constantly fed us with a customized list of properties that would match our budget, size and location preferences. Her agents showed us numerous properties tirelessly. As most buyers, we were concerned with physical attributes of the property like construction, size, upgrades, neighborhood, etc, but Nancy Braun gave us a different perspective, she would only recommend a house that would be a safe investment, a house that will appreciate in value and has high financial liquidity. In other words, she will not recommend a house that she can't sell in the future. After a few weeks, we were able to find a lovely home by the lake in Pineville, NC. With Nancy's advice, we put an offer and hoped for the best. Our offer was accepted the next day and Nancy was always with us during the whole time: visits, inspections, negotiating, you name it, we were NEVER left alone.  All the house searching process and the closing procedures felt like a breeze, even for first timers like me and my wife. I cannot recommend Showcase Realty highly enough. If I were to buy a house today, I'd call Nancy Braun in a heartbeat. She cares about her customers and she will spare no efforts until they get the best deal for a house that will always be a wise investment. Thank you Nancy, for helping us make a dream come true. We feel absolutely GREAT about our purchase and we LOVE our new home!
---
Pick Nancy As Your Sales Agent!

cperlick (Zillow Review)
Charlotte, NC
Nancy was instrumental in assisting me with eh preparation and execution of decision making for improvements, market awareness and sales strategy. Her insights and recommendations were spot on. If you want the best outcome....Pick Nancy as your sales agent!!